This nightmare wasn't the same as the first one, it was weird.
The Cullens stood by the tree line staring at me but I was unsure why until I looked to my side and saw that Edward was standing next to me. He was leaning infront of me like he was protecting me from something.
I looked back to the Cullens, frightened the way they were looking at me. The hate that I seen in Edwards eyes that first day was the same look that was in theirs. I wanted to run away but my feet would not move, I wanted to scream for Edward but my voice was gone. Then when I heard something coming from behind me and Edward.
Bella
it said in a husky familiar voice. It was Jacob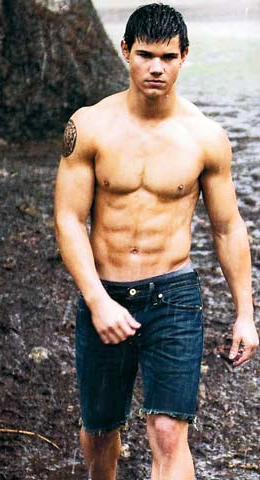 He looked different but I was to scared to pay more attention, instead he walked up to my other side and tried to grab my hand.
Jacob run you have to run
is what I tried to yell to him but nothing would come out